Hey y'all,
Okay, so just to catch you all up on what's been happening with me, once again I've been neglecting this blog. I have literally no excuse this time. I've been on my break from university for the last three weeks and have had literally nothing to do. Work has been minimal, and I found myself with four beautiful, glorious responsibility-free weeks to do whatever the hell I wanted. I promised myself I was going to dedicate more time to this blog and my other hobbies over the break, but… something happened. I started playing Runescape again, because I found out that an IRL friend played it, and once I got back into it, after having stopped playing three years ago, I kind of couldn't stop. So yeah, I've just spent most of my holidays farming and fishing and going on quests in 2004-grade graphics. It sort of just happened.
But I logged back into WordPress today for the first time in a few weeks and found out I had been nominated for another blogger award, the Unique Blogger Award, by wanderlust77! It's so flattering to know that, down to about one post a month, people still want to engage with me, so thanks fam!
Rules:
Thank the blogger who nominated you and include a link to their blog.
Answer their 3 questions.
Include one meme and one quote you really like.
Nominate 8-13 bloggers to receive this award.
Ask your nominees 3 UNIQUE questions.
Add a link to the awards creator: Kate Gold – teengirlmeetsworld.wordpress.com
Questions:
1. What would you do if you became president of your country?
So much power… I wouldn't even know where to start. But I think the first thing I would do would be to get my country's military the hell out of the Middle East and other foreign war zones, because drone bombing a whole region of the world to hell is a Bad Thing. There would be a whole host of other things I would do which would almost certainly be controversial, but I think I'll leave it there because I don't like to go into politics on this blog. The only controversy you'll find in this here blog is my opinion on The Day of the Doctor.
2. What is the best joke you know/remember/can find
I don't have a great memory for jokes… my humour is more about witty banter than "So an Irishman and a Scotsman walk into a bar…" kind of jokes. But my favourite comedian, whom I'm seeing live in November, is Michael McIntyre. He's just fabulous. He has me in stitches every time I watch him. Here's a sample:
3. Do you have any famous lookalikes?
Uhh, not really that I know of. However, I have to mention that my dad is an absolute dead ringer for Griff Rhys Jones, the Welsh TV personality:
I'm not even kidding, that's my dad. It's actually creepy how alike they look.
My meme
I have more memes saved onto my computer and my phone than I'm comfortable admitting.
Here's a goat meme. Goat memes are Cool.
My quote
A quote from Doctor Who which I've found a very inspiring motto to live by, spoken by the Eleventh Doctor: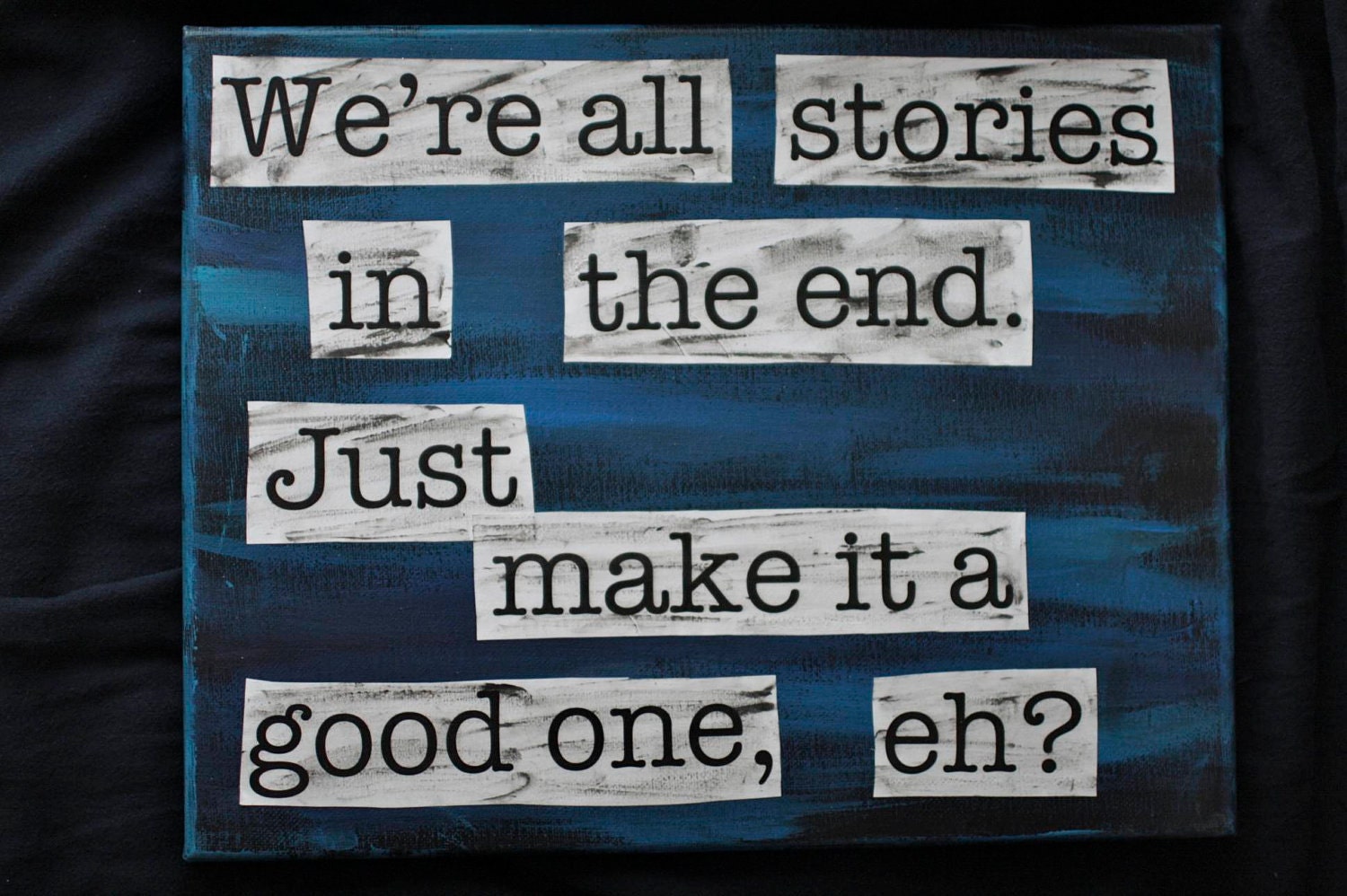 Nominees
Hitting up some of my faves this time:
Don't feel obligated to do the post, of course 🙂 I know some of you get inundated with these, it's just a bit of fun.
Questions
Which historical figure would you like to meet and why?
If you could choose to live in a fictional world, which would it be?
What music do you listen to?
Have fun!